COVID-19 and Sustainability
By Michael Dobereiner AIA, LEED A.P.
HHA Senior Associate
Earth Day 2020: I am sitting in my office (currently a room upstairs at my home) thinking about the current pandemic and similarities with climate change - a slower global crisis but with even higher stakes. Like the COVID-19 pandemic, climate change will affect everyone regardless of social or economic standing. It can't be seen by the naked eye or easily anticipated, so we rely on the scientific community to warn us of its emergence. This makes it susceptible to science denialism, but as with the pandemic, acknowledgment of scientific fact and early intervention is the key to lessening the adverse effects of both the pandemics and climate change.
COVID-19 may not have been caused by climate change, but climate change will certainly create more opportunities for pandemics if not addressed. Our reliance on fossil fuels has led to the release of greenhouse gases into the atmosphere, rising temperatures, and melting glacial ice. Viruses trapped in the perma-frost are emerging which have been removed from our environment for thousands of years and for which we have no immunities. The warming of temperatures is also scrambling our ecosystems. Species of ticks, mosquitos, and other virus carriers are now found in completely new geographical areas, increasing the ability of viruses to spread.
Climate change will likely hurt our ability to control the spread of pandemics. However, as we emerge from the current pandemic, I am hopeful that the lessons we have learned will have a positive effect on how we view the challenges of climate change and sustainability in the future.
In our global response to COVID-19, we have proven that we are capable of changing our behavior radically on a dime in a massive coordinated effort to achieve a common goal. We have changed the pandemic's trajectory and "flattened the curve."
The pandemic has led to an astonishing shutdown of economic activity and a drastic reduction in the use of fossil fuels. Inadvertently, we have decreased carbon emissions by 25% in China alone, and in cities like Seattle, New York, Los Angeles, Chicago, and Atlanta, the fog of pollution has lifted. In India, the air has cleared to the point where the Himalayas can be seen for the first time in decades.
At the same time, we are suffering significant collateral damage. This is the result of a "sledgehammer" approach to fighting the pandemic which unfortunately has also led to a different human nightmare: one of massive unemployment and economic calamity. However, it does beg the question, what could we accomplish with a sensible well-planned approach to eliminating fossil fuels; one that included new forms of employment in green technologies? Could we accomplish a similar but much more manageable effect on reducing fossil fuels using a scalpel instead of a sledgehammer?
Indoor air quality is also receiving greater scrutiny. In "Why COVID-19 Raises the Stakes for Building Health," John Macomber and Joseph Allen anticipate that as we return to our workplaces, "concerns about the spread of infectious disease will make it easier than ever to invest in the basics of a healthy building, notably around ventilation, air quality, water, moisture, and security."
In summary, the connections between the COVID-19 pandemic and sustainability can be found in the air we breathe both inside and out. As an architect, my commitment to a sustainable path is reconfirmed and strengthened by the current events and my hope for a shift in attitude appears to be all the more feasible. We have shown what we can accomplish when we are presented with immediate life-threatening conditions of a global pandemic crisis. Let's see what we can accomplish with a little foresight and planning before we are confronted by the effects of global climate change. We can do this!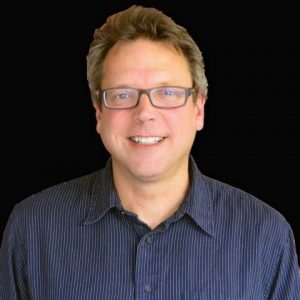 About the Author: Michael Dobereiner, AIA, LEED A.P., is an HHA senior project manager/project architect with almost three decades of experience in the design and management of institutional, governmental, higher education, and commercial projects. Mike is responsible for the management of design teams including client interaction, meeting project schedule and budget, producing high-quality construction documents, and construction administration supervision. To achieve this, Mike works closely with the client and project team to enact the program requirements and develop the project design. He is also actively involved in the firm's business development and sustainable design efforts.