Join us is welcoming our newest staff member, Nick!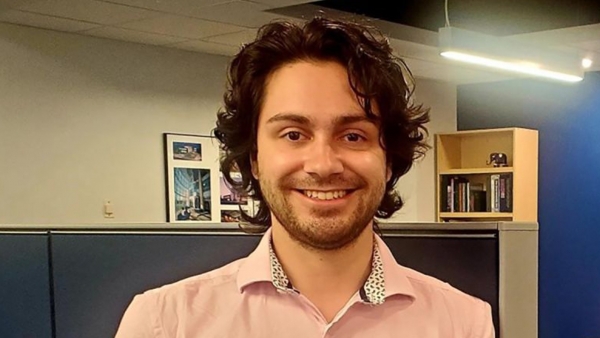 Please help us welcome our newest staff member!

Nick Kuci graduated Summa Cum Laude from RPI with a Bachelor of Science in Aeronautical Engineering in 3 years. He is a winner of the Rensselaer Medal Scholarship Award, an award for excellence in the STEM fields before attending college. During his spare time, Nick loves to listen to music and closely follows many sports, in particular soccer and his favorite team Chelsea.

Nick's primary responsibilities will be with HHA's partner, Intelligent Medicine Inc (IM), and its ongoing research and development of simulation software that provides predictive modeling of airborne respiratory particles in occupied spaces. IM's proprietary software can be used in the early design phase, creating safer spaces by minimizing the risk of infectious transmission through mechanical modifications, plan changes, cleaning protocols, and patient and staff protocols.

We are excited to have you join our team, Nick!