NASCC | Hyman Hayes Associates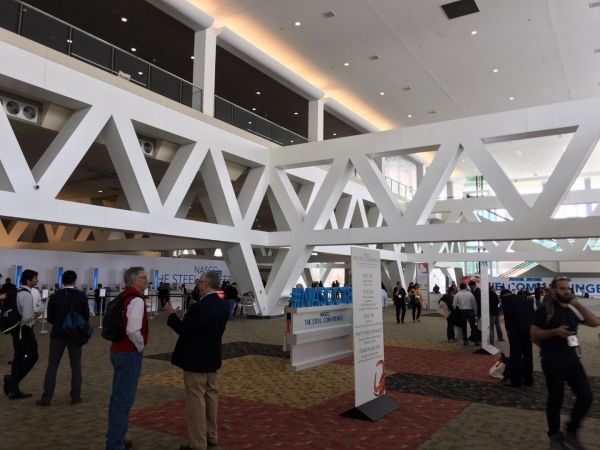 Written by Justin Pechar, P.E., S.E.
Greetings from Baltimore, Maryland, site of the 2018 North American Steel Construction Conference (NASCC). Each year this conference brings together thousands of people to present and exhibit to people involved in the world of structural engineering, steel fabrication, detailing and erection.
Typical attendees include structural engineers, educators, steel fabricators, erectors and vendors. Typical vendors include bolt and welding suppliers, structural steel detailers, software companies and fabrication equipment companies. The event lasts four days and includes several education seminars, workshops, round table discussions and a gigantic trade show floor for the vendors to show off their latest products or services.
The conference also provides an excellent opportunity for people to learn from and network with other people in the structural steel industry. Each year the conference is held in a different city which allows attendees to experience a new city for a few days and check out that city's convention center which are always very impressive and always constructed of structural steel. More information about the conference can be found here at www.aisc.org/nascc.