Trends 2019 | Tara Bania | Hyman Hayes Associates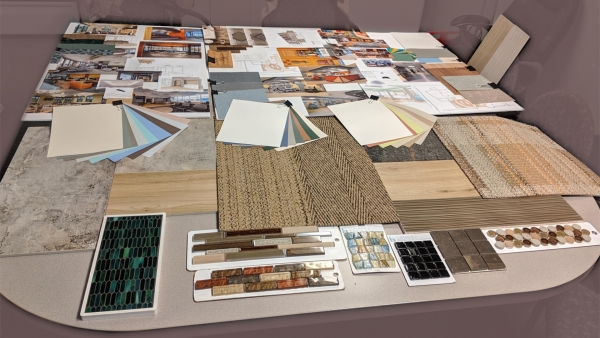 Written by Tara Bania, C.I.D, NCIDQ
I recently read the white paper, "Interior Design Trends 2019: What can we expect," by the architecture and design firm NELSON. Generally speaking, in upstate NY often times as a designer I feel that our clients willingness to utilize new products and incorporate emerging trends generally lags behind in comparison to the major markets and big cities in the US. Perhaps this has less to do with unwillingness, and more to do with being content with what works. As a designer, I always want to satisfy my client's needs but I also feel that it is my due diligence to expose them to new ideas and concepts, regardless of what I anticipate their reaction might be, good or bad.
What I particularly enjoyed about the article was how relatable to commercial interiors it felt to me, regardless of geography. The status of our nation's economy will continue to drive design and material selection. Additional factors include technology, comfort, and convertibility of spaces. The white paper is insightful and incorporates imagery that further elaborates on their 2019 predictions.
Please click HERE to read the white paper.