Starting a New Job During COVID
By Christina Ziobrowski
Hyman Hayes Associates
Project Manager

My interview took place before COVID-19 took over our lives. It was a 100% normal meeting: I walked in, sat in a conference with multiple people, and talked without masks or social distancing.

Maybe 1 or 2 weeks after that meeting, I received a phone call with an offer. I was on vacation in Florida that week, so to receive that call while on vacation was a double-win for me! I was beyond excited.

I returned to my employer and put my 2 weeks' notice in. All set for the next chapter of my life.
But then everything – as everyone knows – everything shut down. I have to admit I was scared obviously. Transitioning from one job to another is nerve-wracking pre-COVID, but during a pandemic – changing a job had a ton of unknowns.
How would this play out?

After concluding that I wouldn't be able to start right away at HHA, I asked my former – but present employer – if I could stay until things were at some level of normalcy. I was EXTREMELY fortunate to be allowed to work during the shutdown. This arrangement lasted for about 3 months!

My hope-to-be-soon new boss and I would chat about once a week. We kept trying to set start dates, but the pandemic kept getting worse. I was incredibly anxious, but I stayed patient. I kept thinking that I'd receive a phone call from my new firm that due to the circumstances, it just wouldn't work out. However, that phone call never took place. And in reflection, I have to thank my new boss for calling me each week and assuring me that I had a place in the firm, although 'when, when, when?' was the nagging question. I developed a new level of patience that I didn't know existed.

FINALLY, after months of the 'unknown,' I received a phone call from my new firm, and an official start date was set!! 'Ecstatic' cannot even come close to how I felt.

I started on a Friday – mask on – hands sanitized – 6 feet away from my new co-workers. My first day was a blur: new standards, protocols, timesheets, phones, where items were located in the office – there was a lot of information.

What helped tremendously was how the office made me feel - as if I truly joined a family from day one. A lot of firms 'say' they are one big happy family, but here was the real deal. Everyone – every single co-worker - was incredibly helpful and friendly. I could not be more grateful for that. I wasn't able to meet everyone in person on that first day since we now work in shifts – some in the office and some home – nevertheless, my new office does an excellent job of keeping touch – with weekly wrap up calls and project meetings. My 'in-office' days are Tuesday and Wednesday – and my team leader's cellphone is number 1 in my speed dial.

Of course, starting any new job has its challenges – video conferencing, Zoom – implementing all the new office protocols and standards. However, when I get to be in the office, it helps so much. My new team regroups, collaborates, and on occasion, laughs at the definite difference between a carpet tile's appearance online vs. in person.

Overall, what has gotten me through this major change in my life is asking questions, listening actively, and embracing patience – and a lot of luck.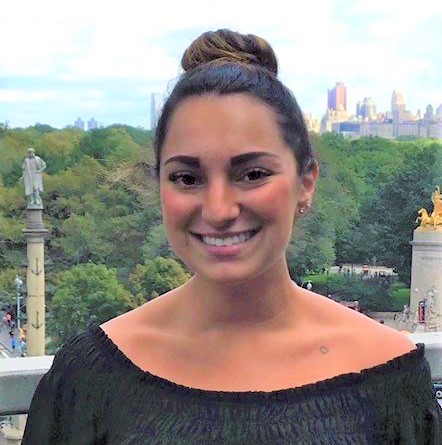 Christina Ziobrowski is now a Project Manager at HHA. She holds a BS in Architecture from the Wentworth Institute of Technology. Christina's job responsibilities include managing and executing the design of new and renovated interior spaces. She develops and presents creative and best-practice solutions related to space-planning, color and material applications, furniture, and lighting.